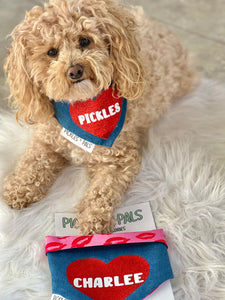 Welcome Pals I'm Pickles
Hi everyone and welcome to Pickles & Pals!. Our products are handmade to order right here in Ireland. 
My Hooman started Pickles & Pals as a creative outlet and I approved. I got so many compliments while wearing her design that I said "Mam you should make bandana's for all my pals" she loved the idea and here we are! I approve of all bandanas pawsonally before they are sent out to my pals all over the world!